How A Mother & Son Formed a Successful Business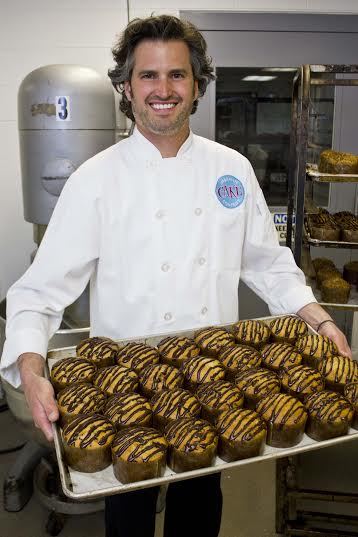 Jeffrey Imerman, Co-Founder of Imerman Cake Company; all photos used with permission of the Imerman Cake Company
Before starting the Imerman Cake company, Jeffrey Imerman, 41, was practicing law in New York. He enjoyed the work, especially collaborating with colleagues, and earned a decent living. However, at the end of the day, he was ready for a career change. Carefully considering various options, he eventually decided upon this cake company. He reflects, "I had always dreamt of starting a family business. My mind kept going back to the cake that my mom used to bake throughout our childhood. We loved it and always told her she should try to get it into grocery stores, but she just baked it for family and friends."
In order to expand the reach beyond family and friends, Imerman decided to move back to Michigan, and work with his mother, Jane, to create an organic version of her cake. The goal was to move their business from her home kitchen to the local market. In 2013, the USDA organic cakes made it to their first store shelves, and were no longer baked in Jane's kitchen. Currently, they can be found in twelve specialty food store locations and can be shipped anywhere within the United States. Most recently, the company added The Henry Ford Museum as a new account.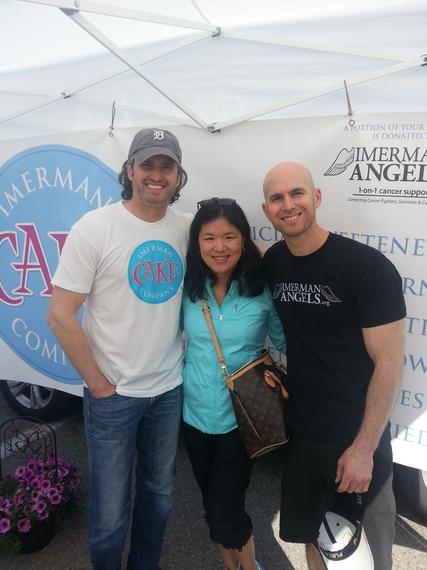 Jeffrey Imerman, Kristin Meekhof, and Jonny Imerman at an Oakland County Farmer's Market; Photo property of Kristin Meekhof
I first met Jeffrey at a small Oakland county farmer's market where he was selling his cakes. It was here that I also met Jeffrey's brother Jonny Imerman. Both brothers were outgoing, sensitive and had a great sense of humor. Their mother, Jane, co- founder of Imerman Cakes was due to arrive later.
In 2001, Jonny Imerman was diagnosed with testicular cancer. Jonny was just 26 when he began his fight. In 2003, he created, Imerman Angels, a non- profit organization based in Chicago. The company created a mentorship program by  matching Cancer patients and survivors. A portion of the Imerman Cake profits go to Imerman Angels. "My brother's cancer fight created a real awareness for us about the importance of healthy food choices. We got into very pure organic foods and I started thinking that combining my mom's cake with our food awareness could be an awesome synergy," explains Jeffrey Imerman.
This synergy is helping Jane, 69,  fulfill her career dreams as well. She doesn't view her age as barrier to success. "It is thrilling to be part of a start- up business at my age, a senior, and to be working with my son. To start a new career at this stage in my life, and to be surrounded by younger, bright, hard- working people in the food industry, is such a dream come true for me. I never expected to work this hard at my age and to enjoy it so much."
I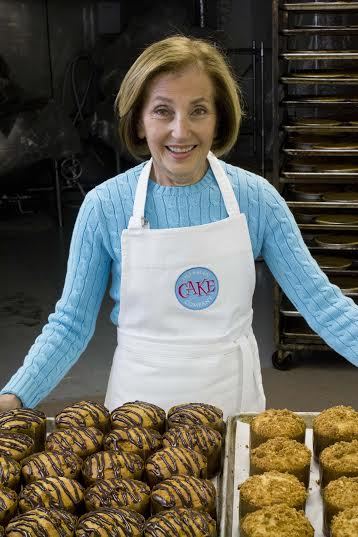 Jane Imerman, Co-Founder of Imerman Cake Company
With any start- up comes growing pains and a learning curve. Jane found early on that communication is the key to their success. Jane adds, "We represent different generations and bring different perspectives and ideas to the business.
Communication is so important and we have mutual respect for each other, even when we disagree. We both know our end goal is the same, and that is to produce a product that represents a healthier, cleaner food choice for people."
You can learn more about the Imerman Cake Company, LLC 
here
.
For more information about Imerman Angels go 
here
.
Kristin Meekhof's forthcoming book, "A Widow's Guide to Healing" is now available for pre-order on Amazon. You can follow her here.