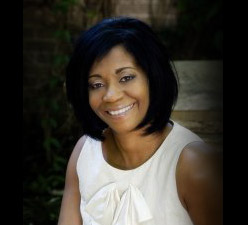 Women That Soar LLC (WTS). WTS is an effective media platform that allows advertisers and sponsors to tap into the growing female market.
Founded by Gina Grant, a seasoned entrepreneur, WTS is built on a solid foundation and reaches an audience of women between 25-55 who are professionals and trendsetters.The concept of Women That Soar is original in that it allows women to share their stories of overcoming obstacles, Soaring to Success and Celebrating The Brilliance Within!With the strength of our signature event, the "WTS Awards", WTS is a company that is building and managing products that educate, empower, and enhance the personal, professional and lifestyle growth of today's woman.WTS provides online content for its audience and events that allow women to connect, bond and socialize. In turn, we're creating an effective avenue for advertisers to create a strategic message in multi-media, cross-promotional platforms to women with purchasing power.WTS provides the following platforms for sponsors and advertisers to reach this key demographic market:
WTS Awards
Online Content
Events Retreat
Community Outreach
With more women furthering their education, launching businesses and becoming seasoned entreperneurs, women now have $3.7 trillion dollars of purchasing power. (Source: U.S. Census Bureau)
From events and community awareness campaigns, to promotions that promote luxury giveaways, WTS has the ability to reach the female consumer in a way that garners proven results. Just read our testimonials page and hear how our advertisers and event attendees have benefited from the WTS brand.
As a former publicist, Ms. Grant knows all to well the challenges of building and creating postive media. A leader in her industry, she has represented top athletes, entertainers and corporate executives, all while being a wife and mother. Ms. Grant's passion for WTS's growth surpasses anything she has ever been involved with.
Her ultimate goal for WTS is to be a catalyst for change and accelerating progress towards postive media content.
Ms. Grant feels WTS is the fulfillment of her journey. She realizes the need is great for inspiring content and events. Via WTS, she now has a company and a platform that will do just that. It is one- stop shopping for online, events, broadcast media and community outreach. WTS is growing and setting a standard for new, uplifting and inspiring media in the 21st century among media companies.