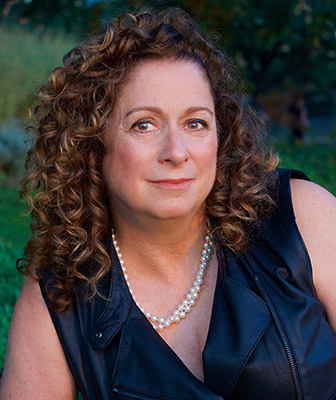 2019 Honoree Abigail E. Disney
Abigail E. Disney is a filmmaker, activist and the Emmy-winning director of The Armor of Light. In all endeavors, Abigail focuses on storytelling that fosters peace, justice, and human understanding.
After years as a not-for-profit volunteer activist and stay-at-home mother, Abigail turned to documentaries. She started and led Fork Films as CEO, inspired at the outset to tell the story of a brave group of women who used nonviolent protests to bring an end to Liberia's long civil war. Along with renowned filmmaker Gini Reticker, she made the widely acclaimed Pray the Devil Back to Hell and created the subsequent five-part PBS series, Women, War & Peace. Since founding Fork Films, the company has produced and funded over 100 documentary films, shining a light on some of the most challenging social issues of our time.
Abigail is also the co-founder and Chair of Level Forward, an entertainment company that develops, produces and finances multi-platform storytelling while exploring ways to extend the work's opportunity and influence to advance economic transformation and equity. Current work includes films from Nicole Riegel, Celine Held and Logan George, Semi Chellas' feature film debut, the Broadway shows Oklahoma! and What The Constitution Means To Me, the website Rotten Apples, and the industry-wide Gun Neutral initiative.
She is also the founder of Peace Is Loud, a non-profit that uses storytelling to advance social movements and the Daphne Foundation, which supports organizations working for a more equitable, fair and peaceful New York City. She is the recipient of numerous awards, including an honor from the International Women's Media Foundation for advancing women's issues and peace initiatives, the Amicus Award from the International Documentary Association and the Cardozo Law School's International Advocate for Peace Award. She is a mother of four.